Woodland Wellbeing Retreat for Women
Join us for a nourishing day in nature, far from the stresses of everyday life.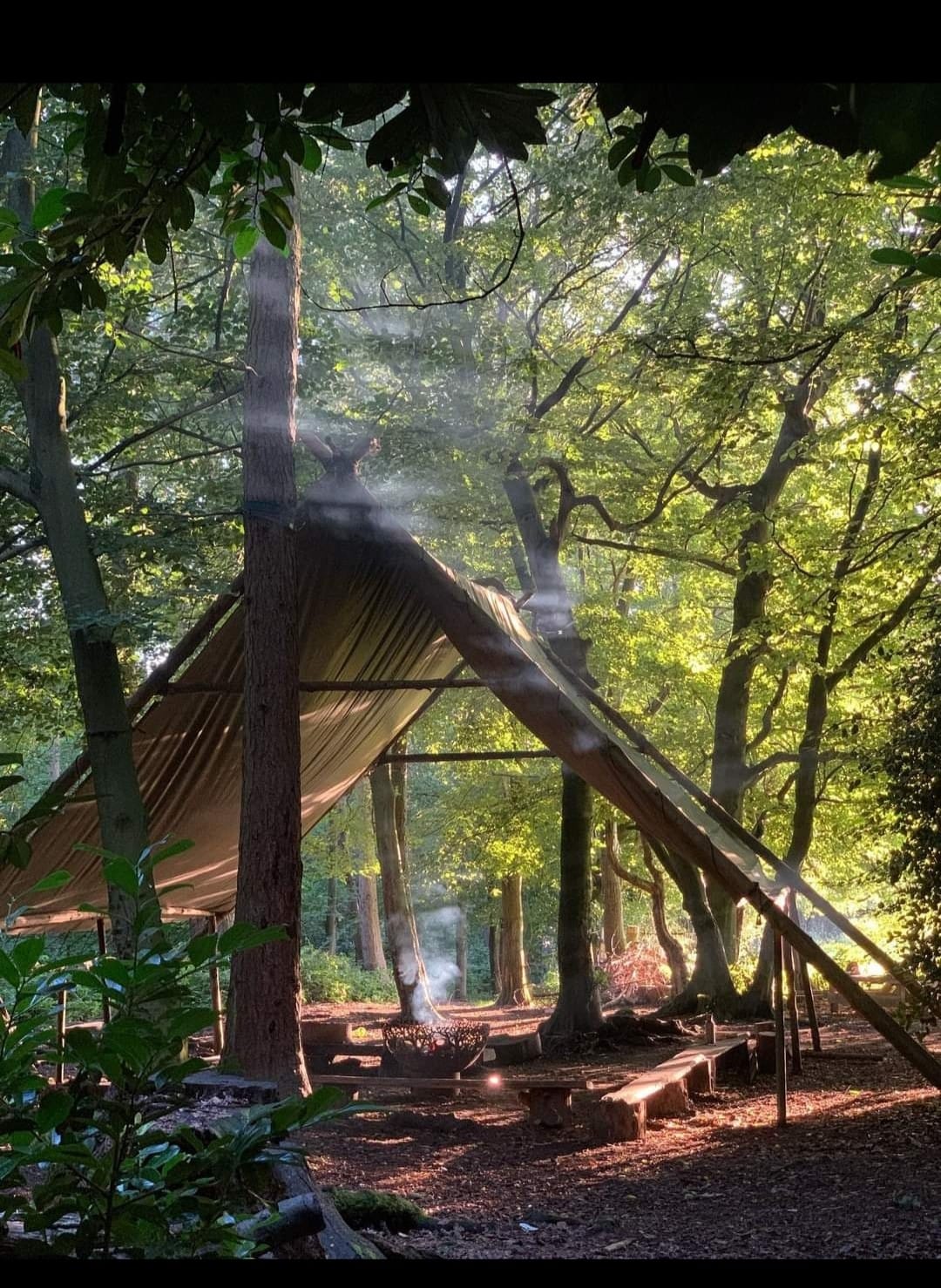 Course
Introduction
Join us for a nourishing day in nature, far from the stresses of everyday life. 
As Autumn arrives, relax and unwind in our beautiful and tranquil woodland setting in the company of like-minded women, reconnecting to nature and to yourself.  
We will spend the morning exploring the forest together, pausing for mindful moments, identifying plants, foraging, and taking time-out to rest amongst the trees. 
After gathering firewood, we will prepare and cook a nourishing vegetarian lunch over the fire, and you will have the opportunity to try your hand at some bushcraft skills (firelighting, wood processing using an axe and knife) or simply sit by the fire and relax. 
In the afternoon, there will be time for journalling, sketching and crafting, taking inspiration from nature. There will also be plenty of time to enjoy an uninterrupted rest in a hammock, or a gentle woodland walk.
We will finish by coming together in circle to reflect on the day.
The retreat will be facilitated by experienced and qualified wellbeing practitioners and outdoor instructors. All food and materials are included. 
Places are limited.
Extra Information
A little bit of information on the instructors that will be looking after you...
Nicky is an Archaeologist, Forest School Leader and Natural Mindfulness Guide. She also holds a certificate in horticulture and has a keen interest in ancestral skills and ethnobotany. Nicky works with a wide range of groups, inspiring them to love the natural world as much as she does!  As an archaeologist, she believes that there is nothing more special than sitting around a fire with others, telling stories, sharing food, making connections – just as we have done for thousands of years.  
---
Selina has a Masters in Ecology, is a Level 3 Forest School Leader and holds certificates in Natural Mindfulness Guiding and Forest Bathing Facilitation. She works with people of all ages from toddlers to adults. She believes that there is no better place to learn than within the natural environment and that spending time outdoors, connecting with nature, is a powerful way to boost your physical and mental wellbeing.  
---
Naomi is a Forest School Leader, Outdoor Mental Health Practitioner and Teacher. She specialises in using the outdoors to support children and families to develop lifelong social, emotional and behavioural skills that enable them to lead a fulfilling future with meaning and purpose. Naomi is passionate about helping people to connect to nature; learning from it and about it and using it as place for rest, recuperation and play!
Gallery